The Castle is a magnificent and rare survivor of a fortified medieval gatehouse which once formed part of a range of Castle buildings. Sir William Hylton built his house in the late C14th to impress. It was the symbol of his wealth and power in the region. It remained within the family until the C19th after which its fortunes were mixed. The house was remodelled internally, windows were changed and wings added and then removed. By the 1960's it had lost its floors and roof and had its windows blocked in against intruders and left to stand silent, grey and unloved.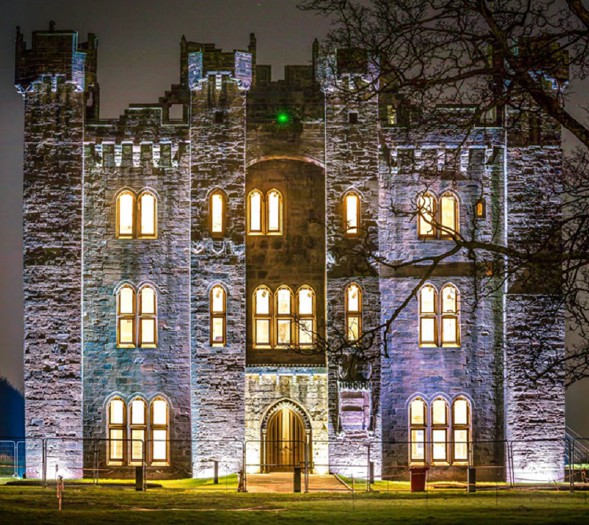 But due to hard work from volunteers and grant aid from SCC, HLF and The Wolfson Foundation, the Castle has been brought back to life. It has been repaired to high conservation standards and repurposed into a Heritage Led Learning Centre for both the local and wider community. The project is not just a rescue of a Grade I Listed Building and Scheduled Monument but more importantly, the chance to make it a part again of the communities that it serves. Those that visit will learn of the Hylton Family, The City, and the importance of its people. It is very much a Castle in the Community.

The project has good foundations in the development of an excellent conservation management plan, a great team of consultants and contractor who knew what the client wanted and a client who understood the demands of the project's management and delivery difficulties.
But it doesn't stop now it's completed. There is a ten year Management and Maintenance Plan in place to look after the Castle. And we are open to visitors. We look forward to the years ahead when we have delivered a unique visitor experience to the people of our region and the wider community.

Key achievements
Design– Overcoming design issues in a historic context is hard. Delivering a demanding brief whilst converting and securing the building for sustainable use is even harder. But we achieved it by starting right at the beginning by listening to what all the stakeholders wanted. Extensive consultation with  schools/community/HE/client and perhaps the hardest but least visible: managing Scheduled Monument Consent issues. All this has led to creating a clever plan that delivers essential spaces and facilities to support an education programme with visitor and event spaces.
People– To deliver a project of such complexity we built a multi discipline team of Archaeologists, Engineers, M&E and their input was invaluable to overcome site difficulties. Such as being able to achieve M&E services onto site to enable the building to be developed, meant a flexible archaeological approach. We also adapted the design to fit archaeological requirements such as an independent sub and superstructure.
Technical Innovation– adapting construction techniques and materials to overcome unique problems like to repair of the spiral stairs and the perilous state of the east range needing clever engineering and conservation approaches and techniques. And how we dealt with overcoming obstacles- eg getting permission for a lift pit for a lift faster than a crawl and how we were unable to overcome obstacles- HE resistance to the lift onto the roof – but that we have future proofed it by making a demountable hole in the concrete roof that can allow an extended lift through. We'll patiently wait for HE to see the light and let us have permission so we can get chair users onto the roof.